Sharing your License over multiple Severs
Now that we have added a license to the License Server Manager, we need to bind that License to all the Brokers that are Load Balanced.
· In order to do this, you need to open the Thinfinity VirtualUI Server manager, navigate to the "Licenses" tab , and click on the "Manage" button.
· Click on the "Add" button :
· Select "Activate a Serial Number online" and press "Next" :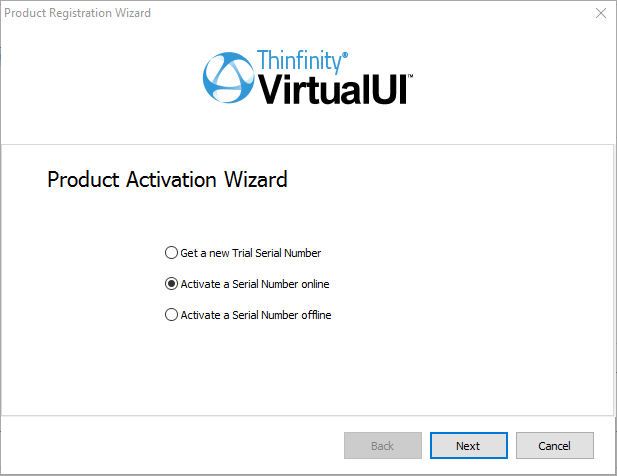 · Type in your license information ( E-mail + Serial ) , and add the License Server URL and Port number in the "Licensing Server URL" field :
· If the License Server is available and has that Serial number registered, then the license will be registered successfully :
· Repeat the proccess for all the Brokers you want to share the same license.